The capital of Costa Rica is an interesting place, though perhaps not in terms of the tourist attractions. It does have some good museums that are worth visiting – we popped into the Museum of Gold and it was a worthy diversion – and the Plaza de la Cultura is quite good fun with its pigeons and people-watching, but the part that we enjoyed most was checking out the huge variety of hookers on every street corner in the area round our hotel, while avoiding the eyes of the shifty characters hanging round there at night.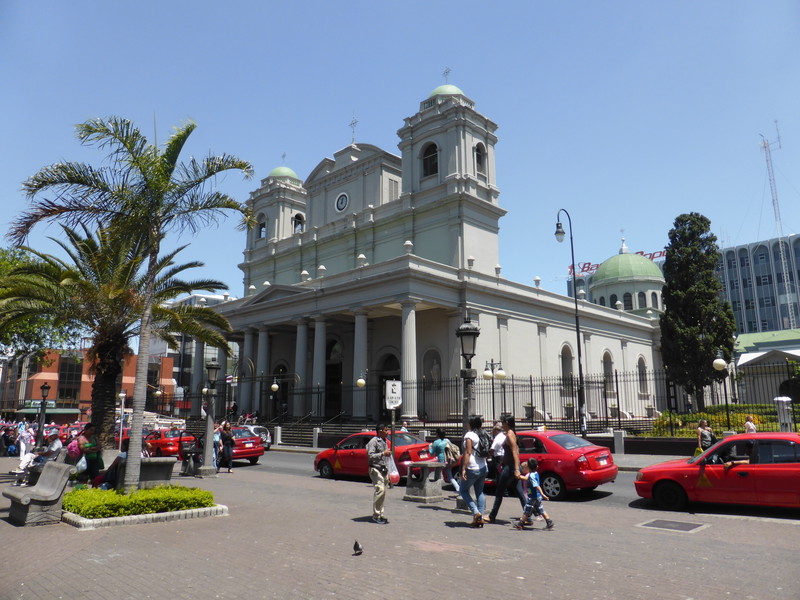 We'd hastily booked a flight to the Bocos del Toro archipelago in Panama as part of our escape plan, but that still left us with a couple of days to kill in the capital. The food is better here than in the tourist areas of Monteverde and La Fortuna, so at least we were able to eat reasonably well and without feeling as ripped off as we did in the cloud forest, but to be honest our hearts weren't really in it any more, so we didn't do a great deal other than wander round and kill time.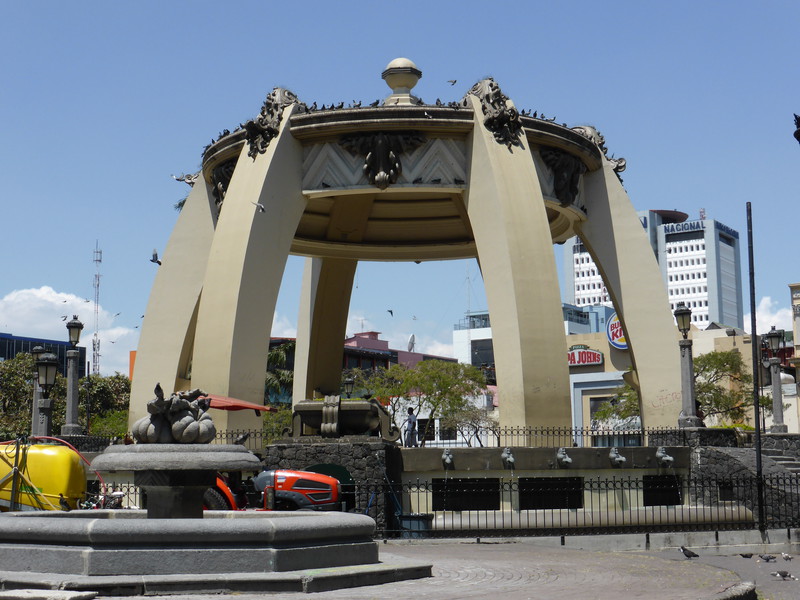 A bonus was that we managed to meet up with Neil and Bronwyn, whom we'd originally met in Playa Esteron in El Salvador and again in Granada in Nicaragua, and we enjoyed a few drinks and an evening meal in the main shopping street in central San José. It was interesting to talk to them about their perspective, as on their first visit they hadn't been overly impressed with parts of Costa Rica either, though they had found that hiring a car meant you could avoid the more touristy areas and discover the more enjoyable parts of the country. But we were already committed to our flight, and on our ninth day in Costa Rica, we hopped in a taxi at 6.30am, checked in at the airport, and ran like the wind for Panama without so much as a backward glance.