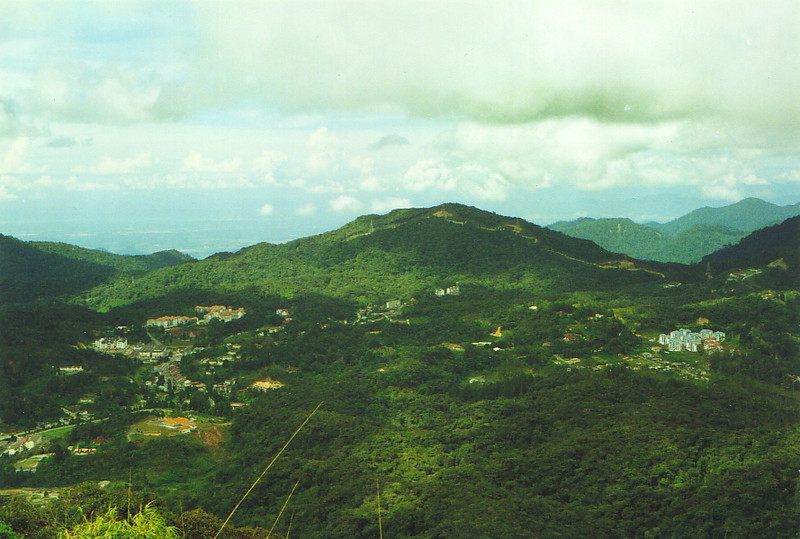 I left Taman Negara on the Monday morning, churning back down the river to the outside world. The only way out of the National Park was to head south again, so I headed back to Kuala Lumpur for an overnight stay and a taste of civilisation before jumping on the bus for the Cameron Highlands the following morning.
During all the bus hopping, I managed to team up with a similarly keen tramper called Charlie, a fellow Englishman who has just spend a year in New Zealand hiking almost every track in the known universe, and we combined our plans for Christmas and helped make each other's minds up about what on earth we were going to do for the festive season...
The Cameron Highlands are in northwest Peninsular Malaysia, and they're a prime tourist spot. Being at a height of around 1500m (4500 ft) the highlands are cool – in terms of temperature, not necessarily in terms of street-cred – and they're a good place to get away from the tropical heat. With a temperature range of between 10 and 23°C and not a great deal of humidity, I thought I'd died and gone to heaven; the local farms reflect the climate too, with tea, various vegetables, citrus fruits, coffee and mushrooms lining the hills. It was a pleasant place to kick back, meet some other travellers after the isolation on Taman Negara, and make up some kind of plan.
Gently rolling hills, cool days, tea plantations and plenty of Indian and Malay restaurants filled our days, a pleasant way to relax in anyone's book. On the second day we tramped into the surrounding forest, studiously avoiding anything too strenuous after the rigours of Taman Negara; in fact, on one trail we totally lost the track, and after spending half an hour trying to find where it went, we shrugged and simply turned around. Normally we'd have bush-bashed in the right magnetic direction, but even hardcore walkers like me and Charlie have to take a holiday once in a while.