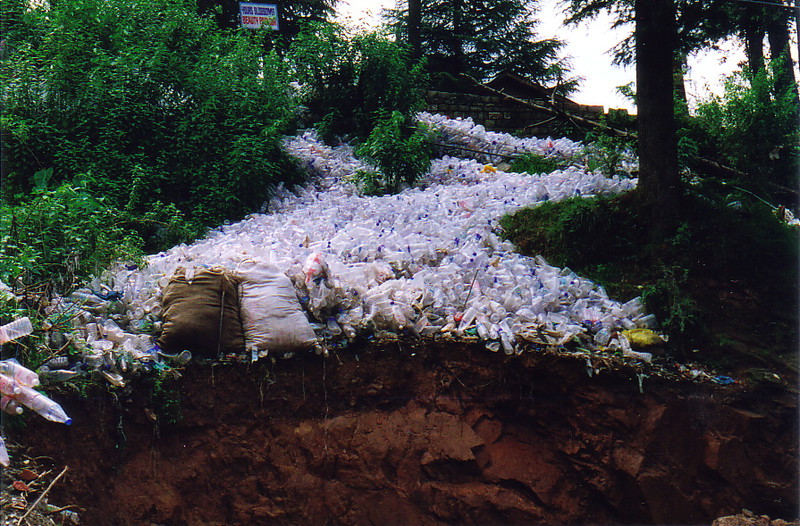 One thing I find hard to tolerate in the long-term traveller is the sense of the past always being better than the present. I am constantly meeting people who harp on about how excellent Goa used to be before all the tourists arrived, and how Manali used to be just a couple of huts before the hotel builders turned up. It's faintly depressing, and makes me wonder why on earth these people keep coming back to places that they say have been 'destroyed'.
It's hypocrisy of the first degree. These people lament the coming of the backpacker age, harping back to the sixties and seventies when you had to drop out of society to get on the trail; these days easy air travel and a more relaxed attitude to the concept of 'career' means everybody with a little bit of motivation can hit the Asian trail, even if you don't want to hang around in an ashram and dig Ganesh. But who's responsible for the tourist invasion? It's the people who are at the forefront of the invasion, the vanguard of the tourist attack: the explorers. The nostalgia addicts rant at the Lonely Planet, blaming every spoiled place on their proliferation of the facts, but guess who started the Lonely Planet? Vanguard travellers...
I've even found myself falling into the trap. I hear people talk of Indonesia, and I project this nostalgia with comments like, 'The Togian Islands are beautiful now, but in a couple of years they'll be ruined' and 'Check out the Bada Valley, it's undiscovered now, but soon it'll have McDonald's restaurants and highways.' It's pretty dumb because if I really cared about these places I'd keep quiet, but how can you do that? If you see something special, you automatically want to tell people about it.
And in doing so you open it up for potential destruction. But what's the point in harping on about it? This is hardly a small world, is it?