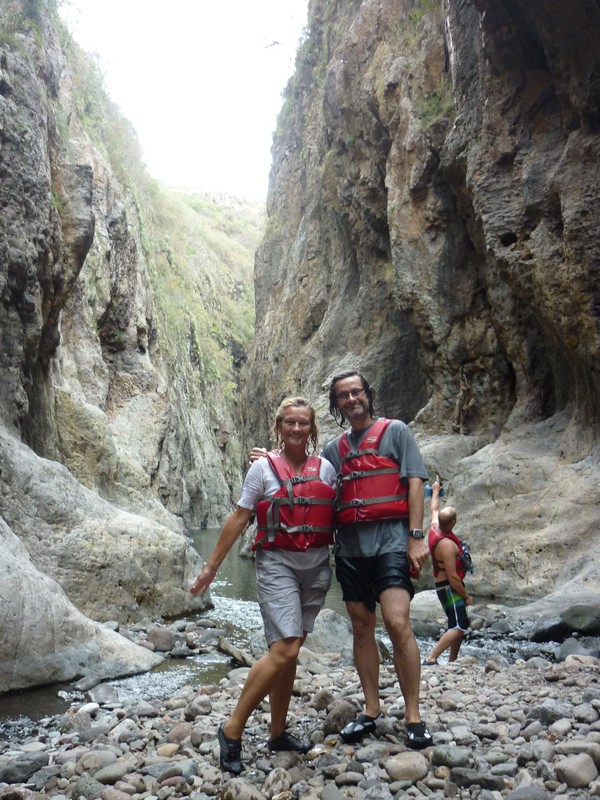 When you travel through Central America, you notice certain themes recurring. Perhaps if I list what we've visited on our trip so far, you'll see what I mean: so far it's been beach, diving, Mayan ruin, colonial town, Mayan ruin, colonial town, cave diving, diving, beach, diving, diving, Mayan ruin, cave, Mayan ruin, colonial town, Mayan ruin, waterfall, lake, colonial town, lake, volcano, beach, capital city, colonial town, volcano, colonial town, colonial town, lake, ex-war zone, beach, beach, colonial town and volcano. Or, to reduce that to a list of unique experiences, in almost exactly three months of travel, we've visited just ten types of location, as follows:
Colonial towns (8)
Beaches (5)
Diving (5)
Mayan ruins (5)
Lakes (3)
Volcanoes (3)
Caves (2)
Capital cities (1)
Ex-war zones (1)
Waterfalls (1)
You can perhaps understand, then, why it's a thrill to come across something that isn't a colonial town, or a beach, or a Mayan ruin, or any of the other types of attraction that we've been enjoying in Central America. Welcome to Cañon de Somoto (Somoto Canyon), which according to the guidebooks is an 'unmissable experience', but even more importantly, is not on the list above.
Enjoy the Silence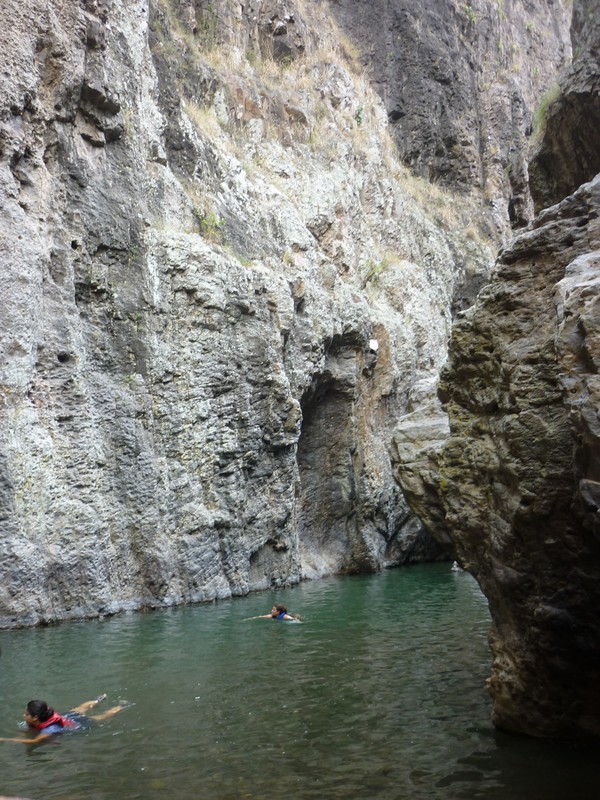 'Unmissable' is perhaps a generous billing, but the 4km trek through Cañon de Somoto is certainly a fun way to spend the day. Most people arrange their trip in Estelí, as Somoto town is pretty small, so the day starts with a couple of hours crammed on the chicken bus to Somoto, followed by another chicken bus journey to the canyon itself (which is just off the Pan-American Highway). We were met off the first bus by a tall local called Henry, whose family runs the most recommended guide company in the canyon area, and he took us to his family home just next door to the park entrance, where I swapped my hiking boots for a pair of Henry's wet shoes (Peta already has a pair of water-friendly trainers) and put on a life jacket. And so our group of some 16 tourists set off west along the main road on foot, carrying nothing other than cameras, water bottles and a sense of anticipation.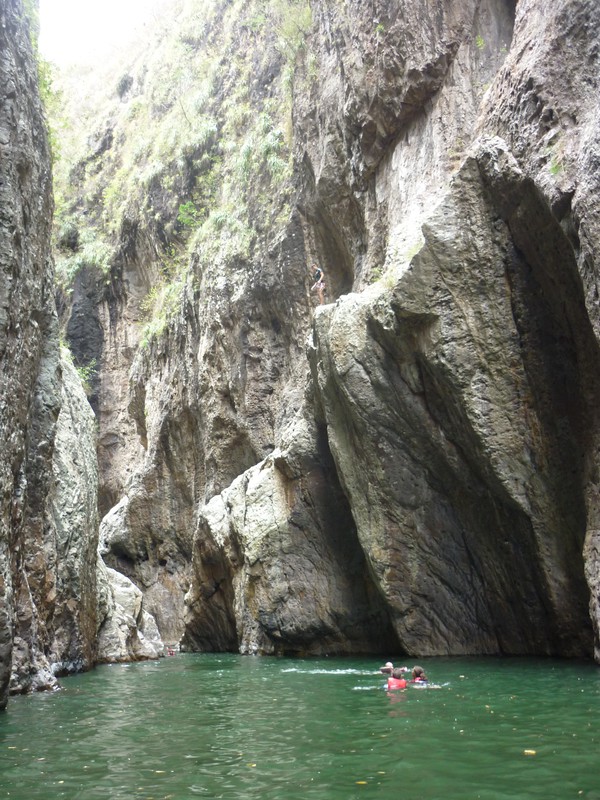 Or, I think there was a sense of anticipation, because our group was a bit strange, to be honest, and I never worked out what any of them were thinking. It's a common complaint these days that younger travellers don't seem to talk to each other as much as they used to, which most people seem to blame on the internet and the advent of the smart phone; it's certainly true that when they gather together in hostels, younger travellers tend to fish out their iPhones and instantly sink into Facebook, which does make starting up a traditional sound-based conversation a bit tricky. Whether or not this it true, our group was notable in its inability to generate any kind of group bonding, and even though we tried smiling at people and starting basic conversations, they all fizzled out pretty quickly (if they ever started at all) and the whole day passed without anyone so much as breaking the ice. It was most odd; even the oldest couple in the group – two French ladies of an age that was tricky to determine due to their addictions to plastic surgery and cigarettes, but which clearly exceeded our own – didn't want to talk, probably because we were English. We even switched to French out of politeness, but that didn't work, so we gave up and joined the sullen silence that pervaded the group.
Luckily our two local guides were much more friendly, so we chatted to them instead as we walked the 2km to the canyon entrance, while the younger crowd shot ahead in their silent competition to be the first to get to wherever we were going. The canyon is slowly being carved out by the River Coco, the longest river in Central America, though as this is where the river starts, the first section of the canyon is relatively tame. We started by walking through ankle-deep water through the first hundred metres or so, treading carefully because it's easy to twist an ankle when you can't see the rocks beneath the water, and yelping every time the water level reached the height of the crown jewels.
Soon enough the river gets too deep to wade through, so we literally took the plunge into the surprisingly cold water as the sides of the canyon rose higher and got closer together. At its highest point, halfway through the hour-and-a-half scramble through the canyon, the walls soar some 100m into the air but are only 5m apart, and the tops of the cliffs are dizzyingly coated in a carpet of orchids. At this time of year they're like little green spiders clinging to the cliff, but when they bloom with their vibrant blue flowers, it is, according to our guides, a spectacular sight.
Walking Back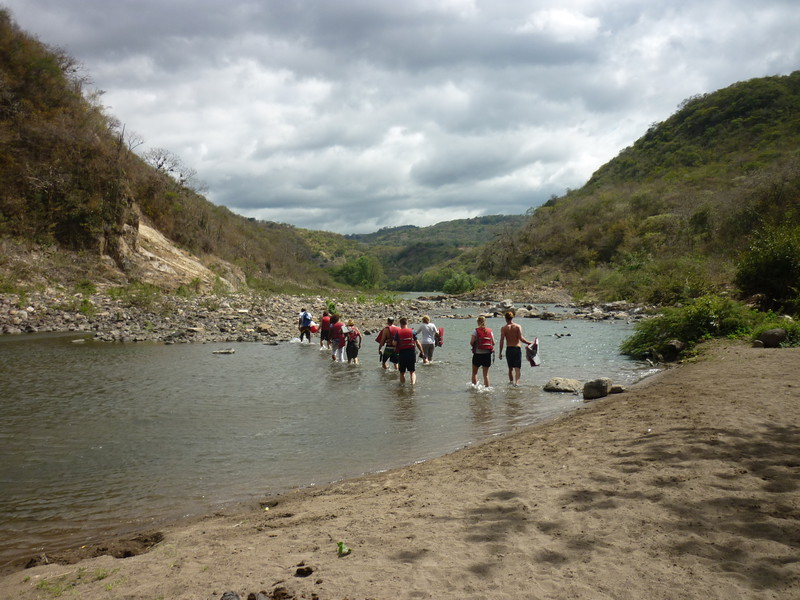 The journey continues with more floating, more rock scrambling, and at one point an obligatory jump from the side of a waterfall into the deep water below; you can choose the height of your jump, from 1m up to 8m – Peta went for 4m, while 5m was enough for me – and after that thrill there's an optional 10m jump (which Peta and I both declined). Meanwhile, the guides show off by jumping from a 20m-high ledge into the deep water, a height that is now forbidden to tourists after a German visitor, acting alone and without a guide, broke his back after misjudging the 20m jump. One of our group misjudged the 10m jump and ended up with a backside the colour of sunset, though at least his back was intact.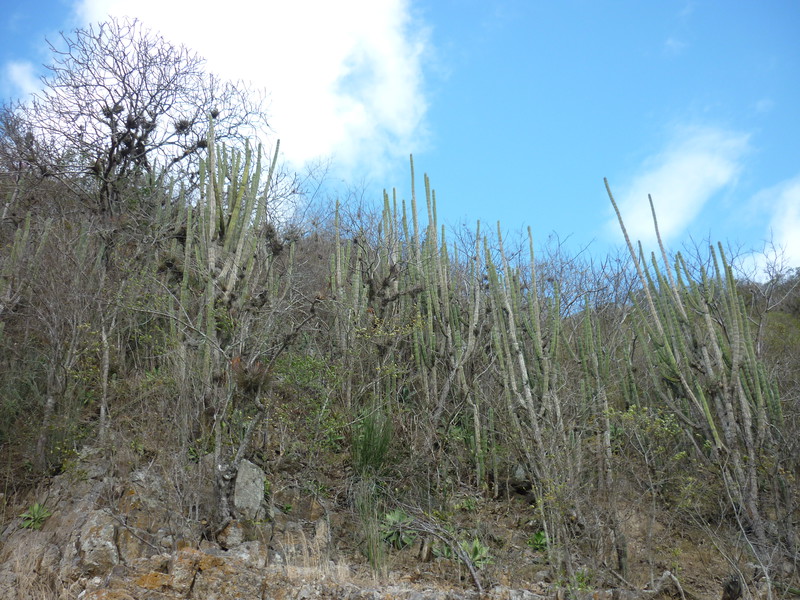 Eventually the canyon starts to widen again and it's back to the rock-hopping, before the route comes out at a small pebble beach where two rowing boats ply their trade, ferrying tourists in and out of the canyon. By this point we were shivering quite freely and had completely numb fingers, so it was a delight to throw off the life jackets and wring out the T-shirts while the sun baked our heads on the short boat ride to the eastern canyon entrance. Indeed, the 45-minute walk back to Henry's house was an exercise in pins and needles as feeling slowly came back into our limbs, though the views were lovely as we forded the Coco a couple of times and walked back the park's main entrance.
Lunch at Henry's house was an oddly silent affair, and even the hair-raising ride back to Somoto in the back of a flat-bed truck and the scramble to grab tickets for the express bus to Estelí failed to spark any meaningful communication within the group. So before we knew it we were back in Estelí – not our favourite place in the world, it has to be said – and while we were glad that we'd explored Cañon de Somoto, we were even more glad to be heading east the next morning. And hey, that's one more type of experience for the list: canyoning... tick!