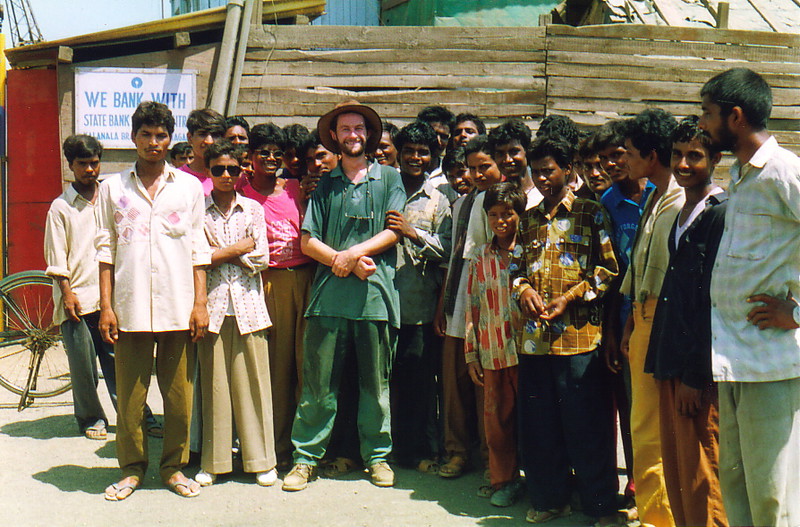 Visitors to India can't help but notice the Indian tendency to be economical with the truth. This is often because Indians, and Asians in general, want to please you by telling you what you want to hear, even if it's not the truth – either that or they're trying to sell you something, in which case their economy with the truth is simply an extension of the approach used by East London market stall owners. I've always found this constant fraudulence illogical enough to be bordering on the irresponsible, but the other day I realised that I've been doing exactly the same ever since I came across the concept of the census conversation.
From Indonesia to India I've had to put up with uninspiring but polite inquiries from the locals; sometimes excellent conversations ensue and sometimes they don't, but whatever the outcome, it's a fact of life and it's churlish not to get involved. Like most facts of life on the road, the traveller learns to minimise hassle and maximise happiness, which in the case of pidgin parleying leads to more than a little bit of white lying. Here's a typical conversation I had on a bus in Gujarat (where my lies are denoted by numbered footnotes):
'Hello, which country from you?'
'I'm from England.'
'Ah, England, beautiful country. Which city?'
'London1.'
'First time India?'
'No, my fourth2.'
'You like India, eh? Is good country?'
'Oh yes. The country is so big that the people are different everywhere you go, there's so much variety in the landscape from mountains to deserts to beaches, the food's amazing, the religions are so different from western ones, and the people are so friendly... I can't get enough. I love it3.'
'You marry?'
'No.'
'Girlfriend?'
'Yes, back in London4.'
'England, you play world cup football at moment. You like?'
'Yes, it's great5. But I prefer the cricket6.'
'Cricket, yes! Mike Atherton, Graeme Hick, good players.'
'Not as good as Tendulkar, eh!'
'Yes. He is best. What is profession?'
'I am a journalist.'
'What you write?'
'I am a freelancer for magazines.'
'Which magazines?'
'Oh, various types. I used to work for the BBC7.'
'Ah. What is this here?'
'A computer.'
'How much it cost?'
'I do not know. It was a present8.'
'Ah. You like this music?'
'Er, it's OK9.'
'You see any Indian films?'
'Yes, one. Dil to Pagal Hai10.'
'Ah, Dil to Pagal Hai. Good'
'Yes...'
And so on, ad nauseam... but at least they're white lies, and it's worth the effort just to bring a smile to the faces of the locals.
---
1 I live in London for simplicity. Every Indian has heard of London, some know Birmingham, but none have heard of Staffordshire.
2 If it's your first visit and you happen to have fallen into a conversation with a con man, look out.
3 This is true, but I never mention the hassles of Agra, Fatehpur Sikri, Jaipur, giardia, volume levels or cow shit.
4 I have no girlfriend, but saying I have one stops them from trying to set me up with an Indian girl, or from enquiring too closely about what I think of Indian women.
5 I couldn't give a toss about football.
6 And I couldn't give a toss about cricket, either. But if you don't like cricket in India, you might as well be a Pakistani for all the respect you get.
7 True, I did work for the BBC, but this makes me sound like some big reporter, which I wasn't. I only mention it to end the investigation into my past, because if you give a final answer to a question, the questions move on to a different subject.
8 Everything I own I say is a present. If you tell the locals the real cost of a camera or computer, they'll realise just how rich you are, which doesn't really help anybody.
9 Bus music is never OK, it's always abysmal. But you can't say that too often, because it's needlessly offensive (a bit like the music, come to think of it).
10 I've never seen any Hindi films that I can remember the titles of, but I can't admit that either. It makes Indians happy if you say you've experienced, enjoyed and remembered their culture, so why not make 'em happy? I'm only returning the favour, after all...