It's weird, but sometimes when you're travelling, you end up in places that through no fault of their own, you simply don't like. First impressions count for a lot in this game, and by the time we'd stepped off the bus from León and taken a short taxi ride to our hostel, Peta had decided that the northwestern town of Estelí just wasn't for her. There wasn't anything tangible that she could put her finger on, but she really didn't like it; it scared her and gave her the heebie-jeebies from the instant we hit the main highway that runs along the eastern edge of town.
It only got worse when we checked into the Sonati hostel and found that they'd mislaid our booking, could only give us two nights instead of the three we'd asked for, and that we'd be spending those nights in a dark and depressing room with just one window that looked out onto an internal corridor lit with strip lights. Too tired to argue, we dumped our bags and wondered what on earth we'd done wrong.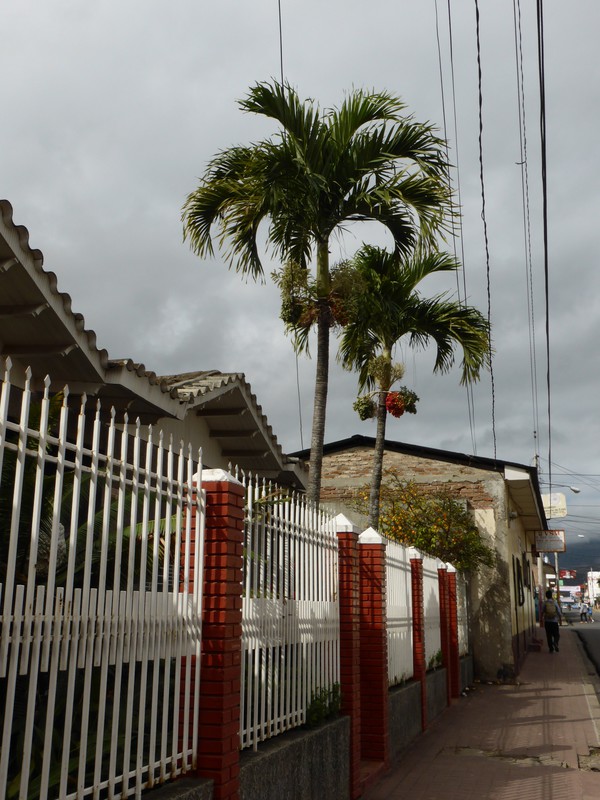 Of course, none of this was Estelí's fault. It isn't a pretty place, that's for sure, and its streets are fairly gritty, with broken pavements, lots of dust, some fairly drab architecture and not a lot to attract the average visitor... but it's not a tourist town, it's a working class stronghold full of farmers and socialists, so it's a bit unfair to expect it to be particularly attractive. And yes, the locals have a tendency to stare at you a little too much, and even if you smile at them, most of the time they don't return the compliment... but then again they weren't exactly grinning from ear to ear in León, so it's probably just that we've been spoilt by the incredible friendliness of the Salvadorans, after which most places would appear a bit dour (not least our home city of London, which is famously cranky). And OK, the main traveller enclave near the Luna hostel is a bit irritatingly tofu, if you know what I mean – the fact that the tourist agency there is called Tree Huggers says it all, really – but it's all about community programmes and cooperatives round here, so it's obviously going to feel a bit 'mwah-mwah' and self-righteous at times. Just because it attracts irritating people, it doesn't mean there's anything wrong with it.
But in the end we were quite pleased the hostel had lost our reservation, because we didn't fancy hanging round any longer than necessary. After assessing the situation, we quickly booked a day tour to the nearby canyon in Somoto for the following morning, went out for a disappointing meal at a recommended Cuban restaurant – where the food was astonishingly tasteless, and therefore a pretty authentic version of Cuban cuisine, in our experience – and decided we'd hit the road the day after the canyon visit and head for Matagalpa, which sounded rather nicer.
To its credit, Estelí did come up trumps on our final night. Our hostel turned out to be as awful as we'd feared; it was like sleeping in a hospital, and the echoing corridors, astonishing traffic noise, endless dogs barking and grotty kitchen – which came complete with cats rifling through the litter bins and cockroaches running across the work-tops – really got to us. So it was a massive surprise that the restaurant we picked for our second and last night, the strangely named Pullaso's Ole, turned out to be the best steak restaurant we've visited on this trip, by absolutely miles. Steak is big business in Central America, sandwiched as it is between the United States and Argentina, two countries that are obsessed with a decent cut of beef, but so far, the steaks have been decidedly disappointing. We had a pretty good one in León, but Pullaso's Ole really pulled out all the stops, and the meat was beautifully cooked and simply excellent, and washed down by a glass of house red that was spectacular.
It was a bit too late in the day for us to start falling in love with Estelí, but it was good to leave with at least one positive memory.