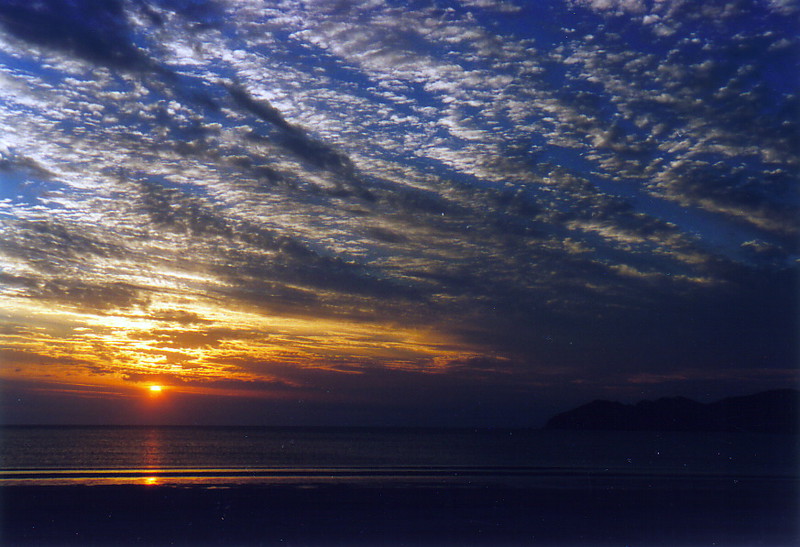 The east coast of the North Island is dry and hot, just like the east coast of the South Island, and for the same climactic reasons. As I drove through Napier and along the curved coastline of Hawke's Bay, the sun blasted down without letting up for one minute; this made the drive along the incredibly winding coast road very pleasant, though it was pretty hard to look at any of the scenery with all the right-angle bends every few metres and some serious drop-offs on either side of the road.
In fact, pretty much all I can remember about driving north from Napier to Mahia was the hot sun and the excellent company of a couple of hitchhikers whom I took to Wairoa, where we hung around by the river and had lunch while they gleefully told me about all the natural marijuana that grows round this part of the world.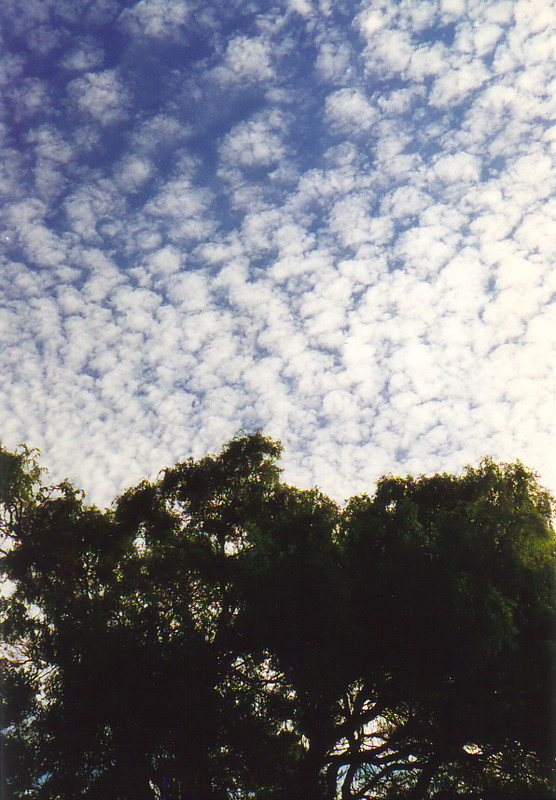 My original plan had been to drive all around the East Cape, the landmass that juts east out of the North Island, but seeing the nature of the road and how long it was taking me to get anywhere, I decided to hang around on the beach instead. The two hitchers recommended Mahia Beach, which sits on a little peninsula that juts out of the northern end of Hawke's Bay, and knowing that local knowledge is better than any number of guidebooks, I followed the bay round until I reached Mahia. The hitchers were right; Mahia Beach is a little paradise.
It's also one of the few places on the east coast where you get a sunset across the sea; because the peninsula juts south into Hawke's Bay and Mahia Beach is on the western side of the peninsula, the sun sets into the bay. As I sat on the beach staring at the strange cloud formations that make New Zealand's sky so unique, I felt completely at ease, the sort of feeling that you can only get when everything is going right. I might not have explored the East Cape, but it all turned out well anyway.